After a few months of COVID-19 lock-down, I finally got the opportunity to go for a short bikepacking trip. Destination: Toyama and Ishikawa prefectures.  
Day 1
Moving time: 3:43:48 – Distance: 68.2km – Climbing: 922m
We started our trip at 7 am in Tokyo station, where we boarded the Hokuriku Shinkansen with our bikes neatly packed into rinko bags. With no planning whatsoever, we used the time on the train to look at maps, find a campsite and set the route for the day.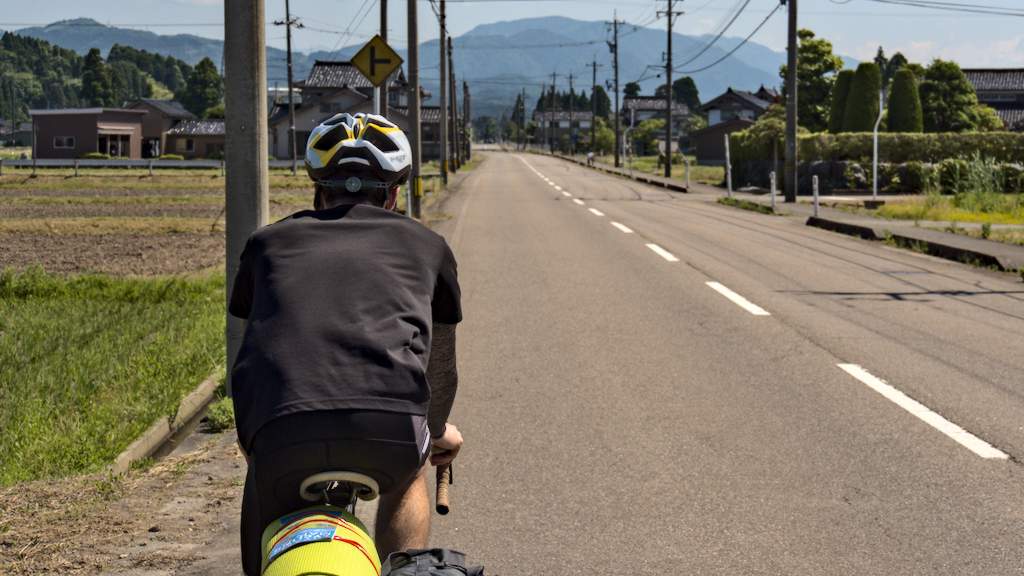 At Toyama city, we quickly assembled the bikes and left heading north-west. Within minutes, we were out of town. It turns out that Toyama prefecture has extensive cycling infrastructure. Besides the paths on the riverbanks, which are common across Japan, there are also dedicated cycling paths along the coast.
We followed the Shō river and eventually arrived in Gokayama. A narrow valley that extends to Gifu prefecture and is home to Gasshō houses and several UNESCO world heritage sites. The area is also known for being a long-standing source of hydroelectric power in the region, counting more than 16 dams generating up to 900 MW. The oldest dams in the valley, built in the 1920s, are a fascinating industrial heritage of the Shōwa era. 
Besides dams, there aren't many other constructions in the valley. There is only one state road (Route 156) servicing the valley, and most of the road is hidden in tunnels. Tunnels! Dangerous and unpleasant. I usually wouldn't recommend a road that is full of them. However, the valley is depopulated, and traffic on weekdays is infrequent. Moreover, there are large shoulders on the side of the road, including inside tunnels. 
Because of the last-minute planning, we took a detour that ended up in a dead-end. Komoot is a great route planner, but it's always better to double-check where it wants to take you. This time, the mistake cost us an exploded tube and an additional 10km with 250mt of elevation. On the positive side, we got free exercise and more scenic views.
At 18:24, after a short but intense climb, we finally arrived at Ainokura village and headed to the camping ground. With no open restaurants, we were forced to eat a dinner based on left-over energy bars and bananas. For those wishing to travel in the area, I suggest more caution in the fueling strategy. The valley has no convenience stores and only a few restaurants.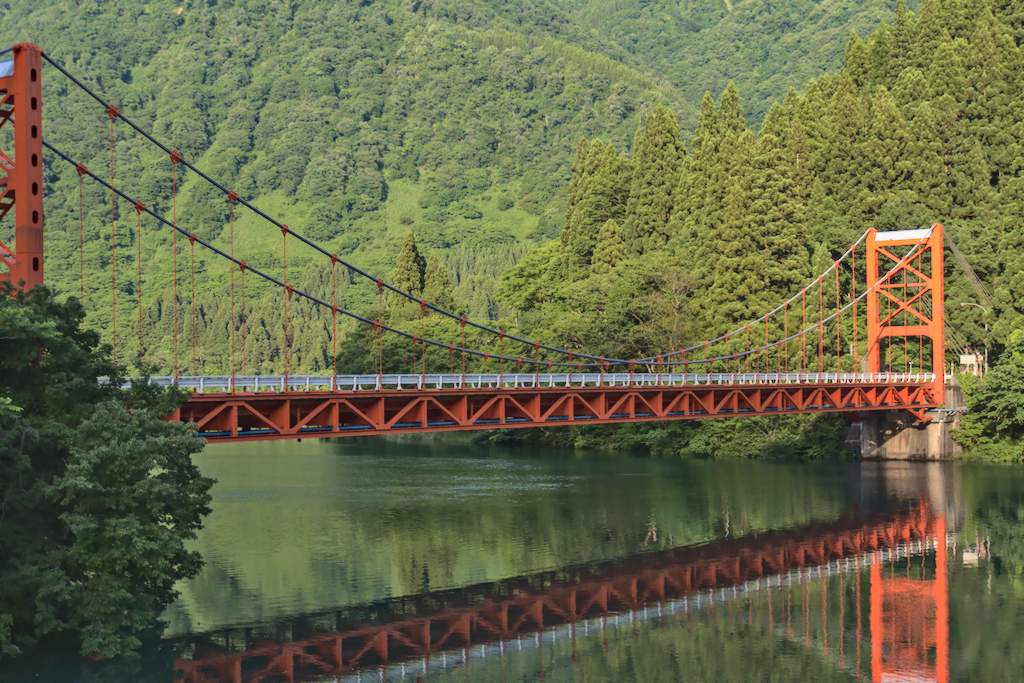 Public baths are an integral part of the bikepacking experience in Japan. After a long day of cycling, there is nothing more pleasing than soaking in a boiling thermal bath. Unfortunately, traveling in the times of a pandemic required us to forgo the comfort of onsen. Luckily, our campsite had running water and a fire pit, so we could wash to warm up. 
Day 2
Moving time: 4:47:49. Distance: 100km. Climbing: 483m.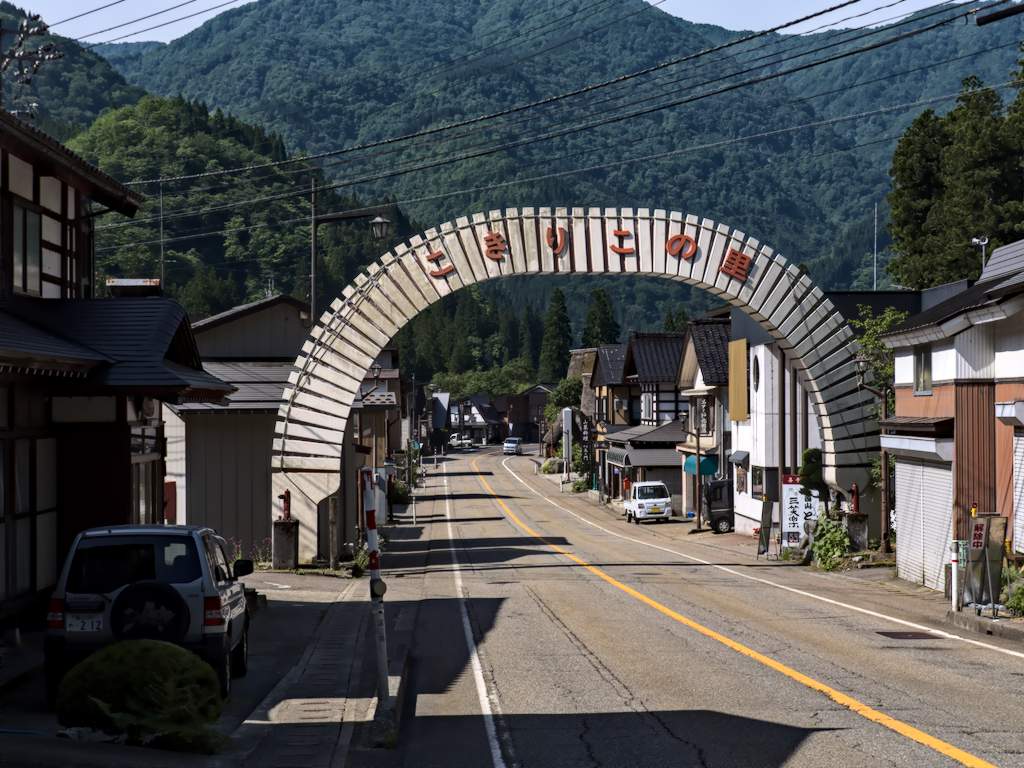 On the second day of our trip, we continued going up into the valley till we reached Suganuma — a small mountain village counting a dozen of Gasshō-style farmhouses. They are only about 150 Gasshō buildings left in Japan, and most of them are to be found in Gifu and Toyama prefecture.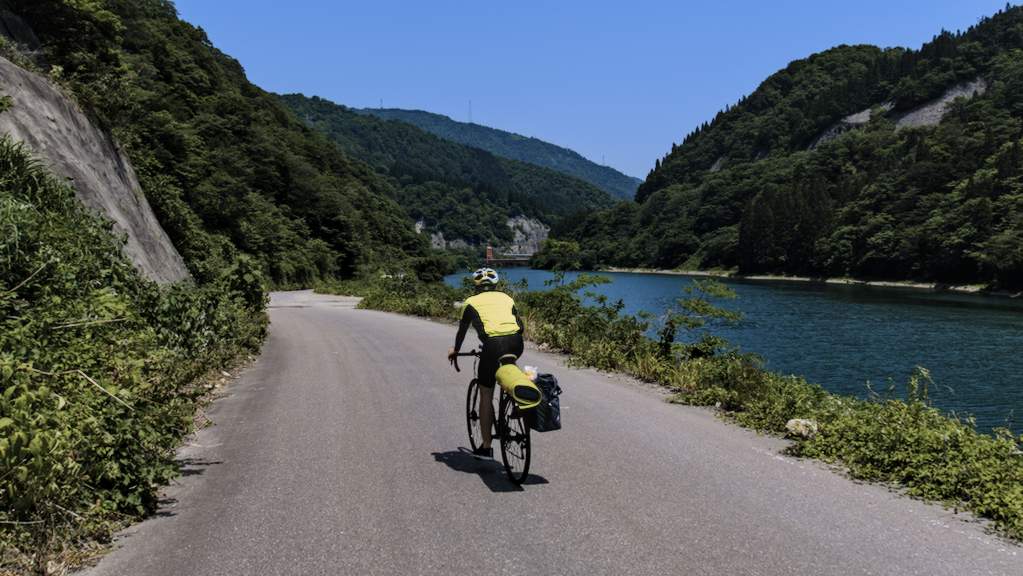 While eating breakfast in Suganuma, we planned the route for the day. We had two options, riding the pass over Mt. Hakamagoshi or descending the road of the previous day. We chose the second. We just felt it was too risky to climb the mountain road with only one spare tube and kilos of luggage on skinny tires. We thus descended rapidly following the Shō river until Takahoka city, where we turned north toward the coast of Noto peninsula.
Noto was a genuine surprise. Somehow, its coast has been spared of concreting and overbuilding. There are no abandoned hotels, no convenience stores, and (almost) no tetrapods. Instead, there are long white beaches, gentle hills, and rustic fishing villages. There are also a lot of kites. Indeed, more kites in the sky than people on the road.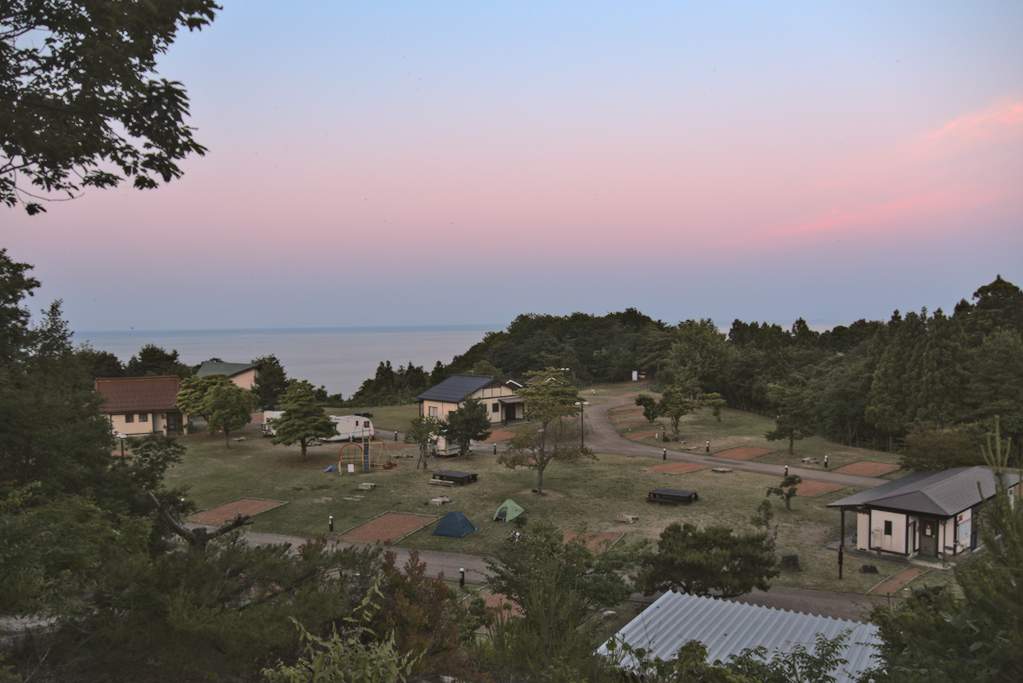 We arrived at a car campsite in Iorimachi around 18:00. Campsites for cars are a bit expensive, but they offer many amenities, including showers, washing machines, firepits, cottages, vending machines, and playgrounds for kids. Since we were the only guests at the campsite, the owner invited us to use a cabin for bathing. Given the cold shower of the previous day, we promptly accepted his kind offer. We had a very restful night in Heart Land Hills and recommended anyone in the area to book a night there. 
Day 3
Moving time: 3:10:47. Distance: 63.8km. Climbing: 242m
On day 3, with a train to catch, we cycled along the coast from Iorimachi to Toyama station following Route 160. A few kilometers in, we noticed an unusual sight. Someone has painted replicas of Hokusai, Van Gogh, Manet, and Matisse along the breakwater of a harbor. 

Sazanami fishing port is an open sky museum. Along the embankment of the piers, there are dozens of modern and contemporary murals drawn by students from the Kanazawa College of Art. The paintings, amidst fishing nets, make for a striking scene.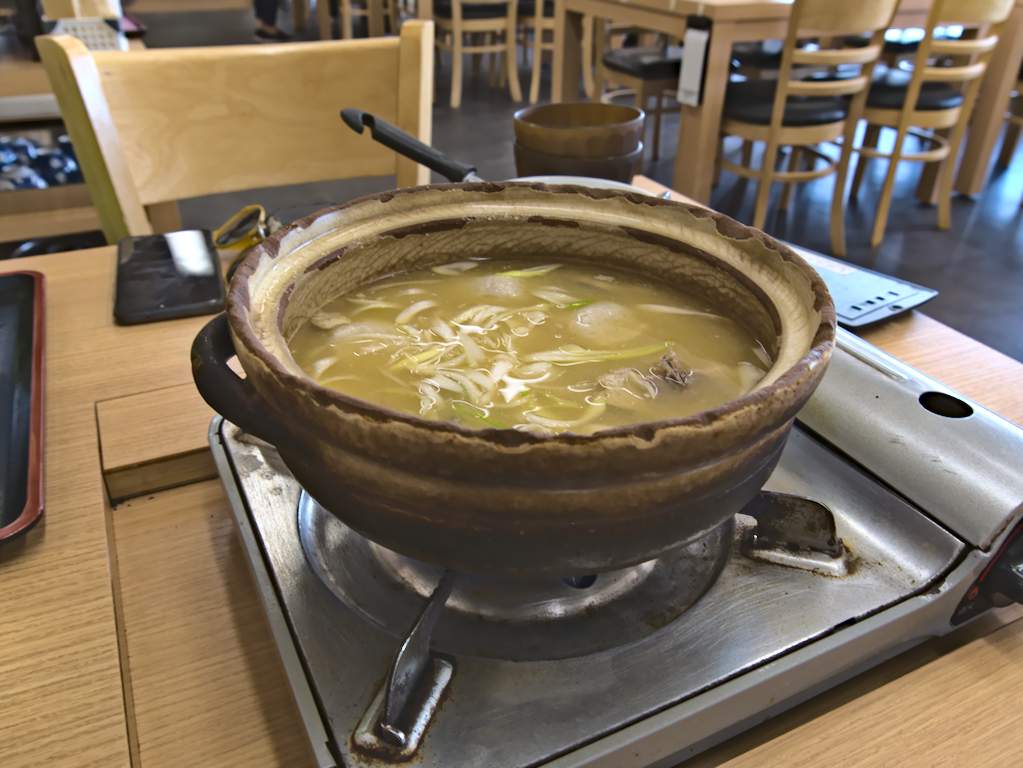 We continued cycling south and entered Himi, where we took a brief break at a beach park with tidy mowed grass and patios. Luckily we arrived in town during lunchtime and decided to visit Himi's fish market. At the second floor of the market, there is 氷見漁港 魚市場食堂, an exceptional restaurant renowned for its fish soup. At this point of the day, we were a bit tired and fatigued by the heat, but this lunch replenished us and gave us plenty of energy for the rest of the trip.
Before heading to the station, we decided to make a final detour near Shimao station to take a swim in Toyama bay. We then continued on the cycling path along the coast and took a last stop at Kawanoeki Shinminato, a riverside town and local tourist hotspot. From there onward, it was only rice fields.