Moving time: 3:33:57 – Distance: 70.4km – Climbing: 1518m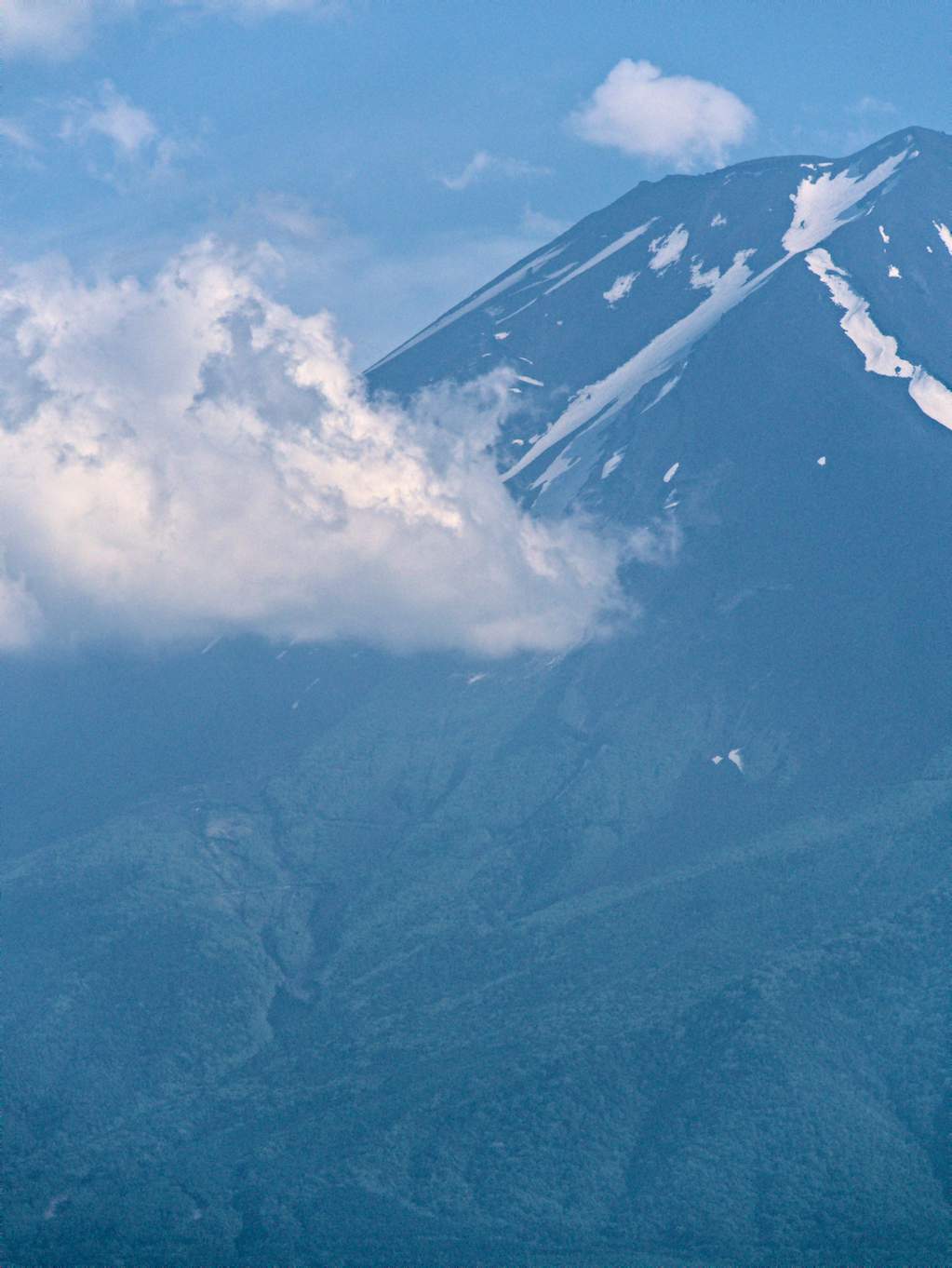 "Above the clouds, long gone the lush vegetation, the landscape is lunar. Black volcanic rocks, battered by wind, contrast white patches of snow. All lay in silence—in a hollow muteness made by things that are lacking. There are no birds singing, no engines roaring, and no wind whistling. And in this still, muted landscape, a rhythm emerges. It's a heartbeat—a cyclist."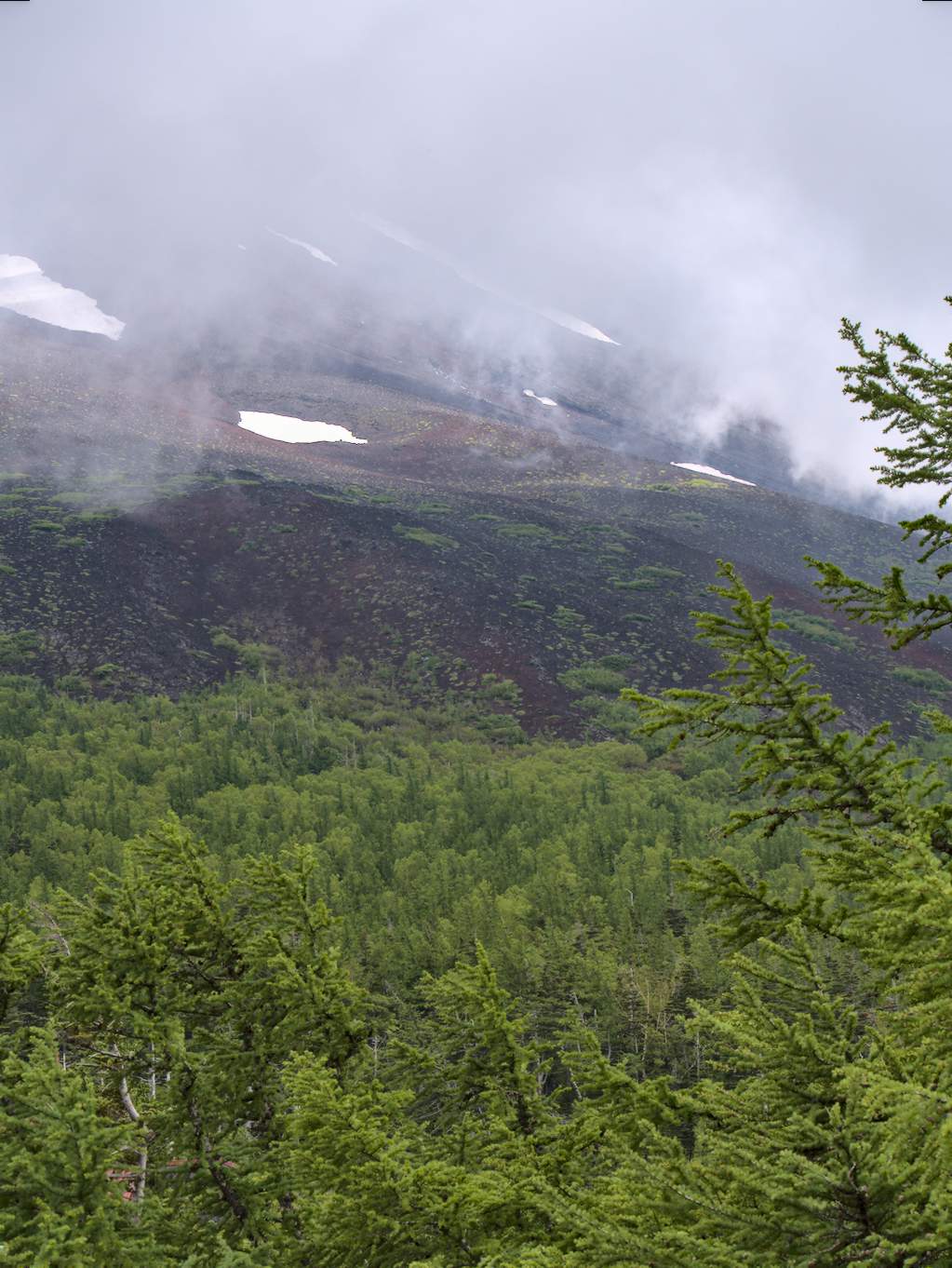 The Subaru line is one of the most iconic climbs in Japan. It is 24 km long with an average gradient of 5.4 percent and a maximum elevation point of 2,300 mt above sea level. The road is kind when climbing and forgiving when going downhill. The constant gradient and lack of corners make pacing and descending easy.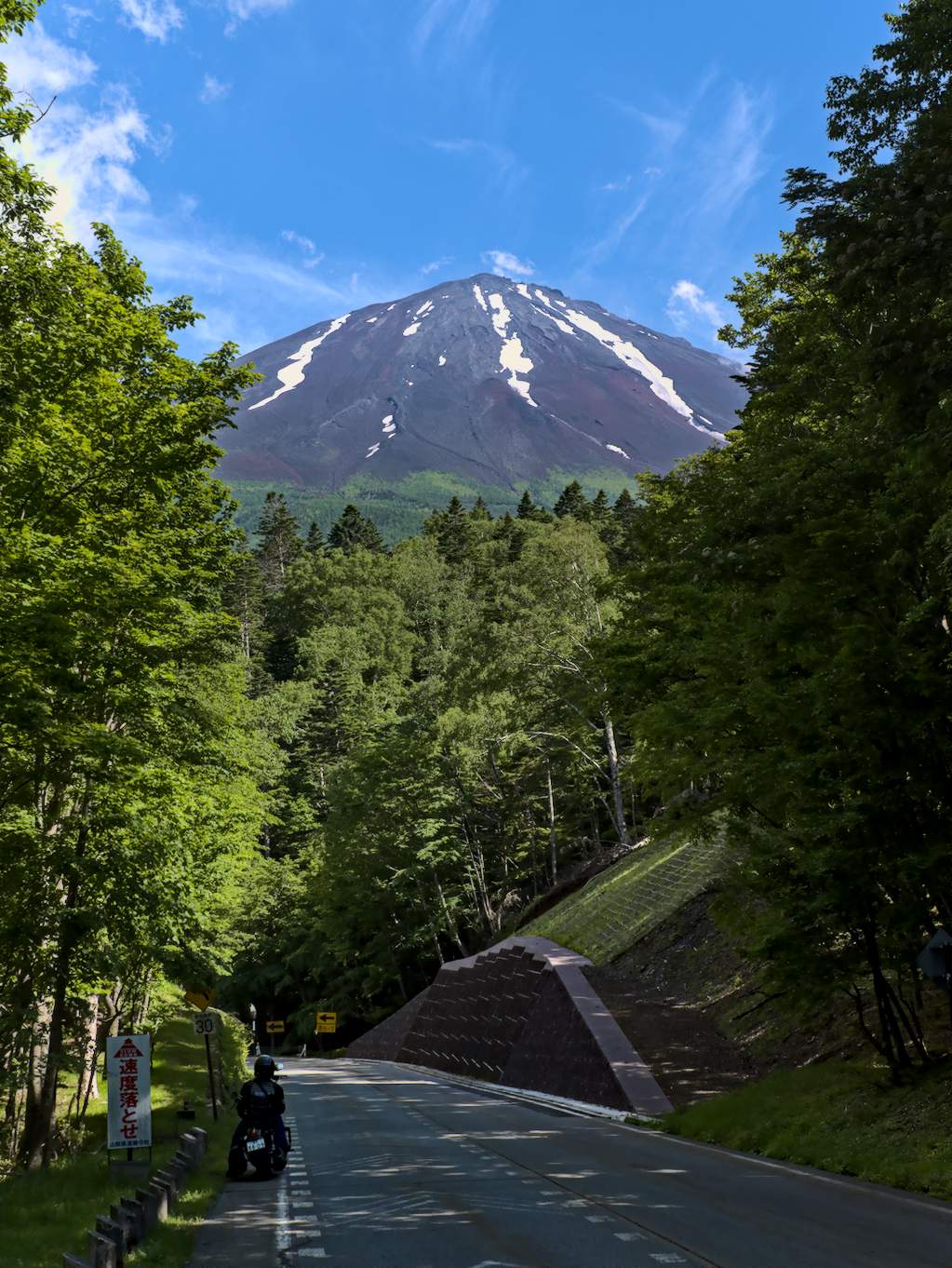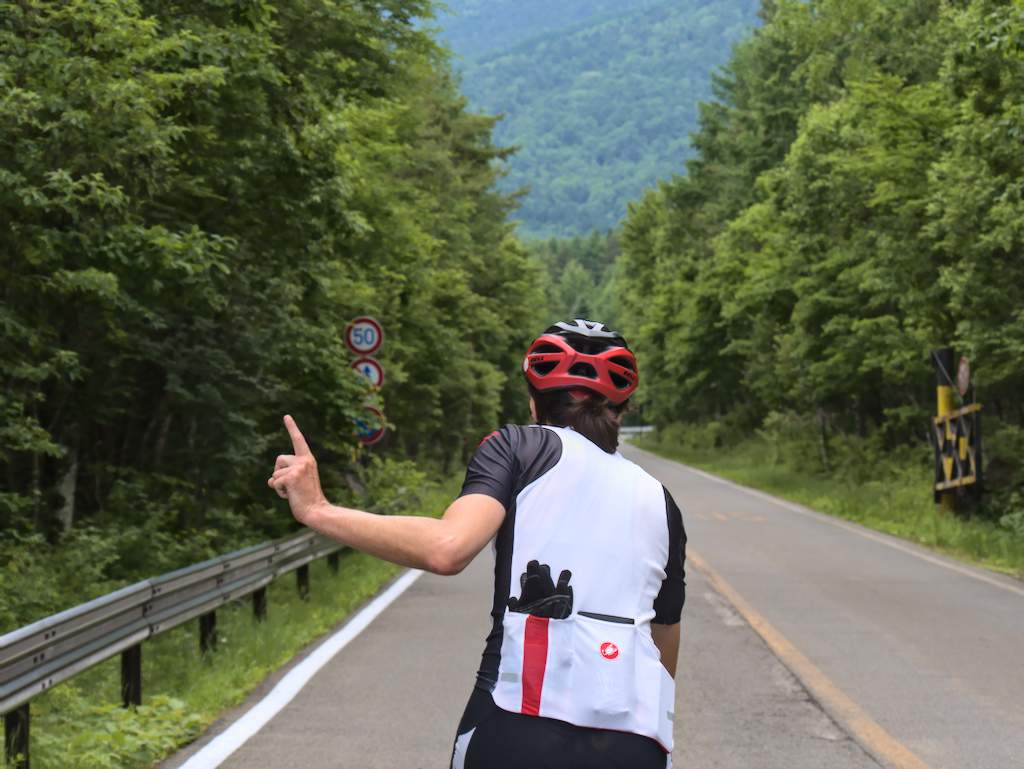 Competitive cyclists can participate every June in the Mt Fuji Hill Climb, the largest cycling event in Japan, or challenge the Strava KOM. As of writing, the fastest recorded time on Strava stands at 55:28 minutes. An impressive time that can only be beaten by climbing with an average speed higher than 25.3km/h.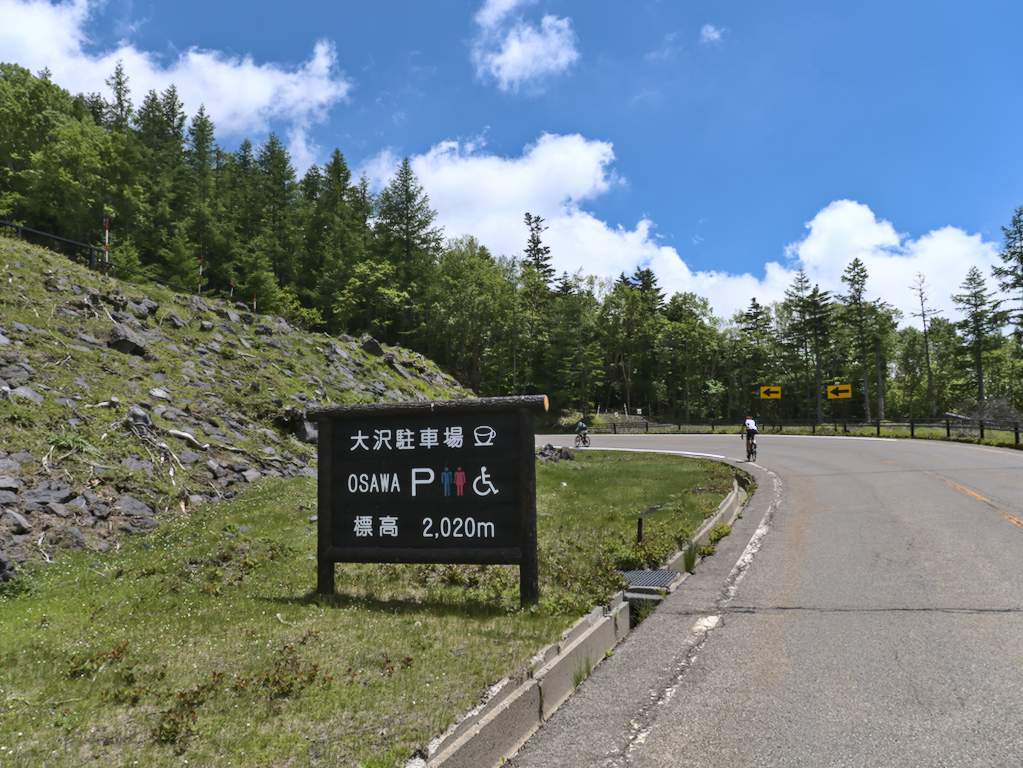 We climbed the Subaru line on its second day of opening after the corona-virus lock-down. The trekking trails above the 5th Station were still closed to the public. Usually, the road is crowded with buses carrying Japanese pilgrims and Chinese tourists. But on the day of our climb, we saw zero buses. The lack of traffic made the climb ever so enjoyable and allowed us to descend at speed.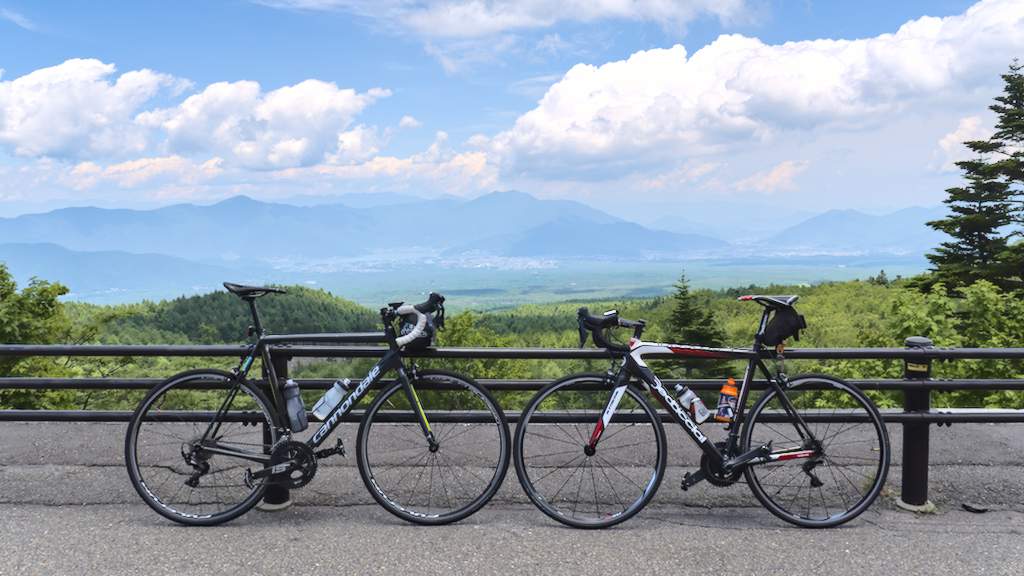 On the climb, we stopped at the 2nd and 4th stations to refill our bidons and take some photos. We paced ourselves at around 12km/h and reached the top in less than two hours. With more to ride in the afternoon, we decided to play it safe and keep a reasonable speed. At the summit, our legs were still fresh. The alpine weather also helped to cool down and reduce our heart rates while climbing.
Unfortunately, the only open restaurant at the top of the climb did not serve hōtō (the local dish). So we opted for a quick soba and some rice. After a short break and one souvenir, we headed down wearing gloves and windbreakers. The Strava KOM for the descent is called "The Fun Bit," and rightly so. For the risk-taking folks, it will be good to know that it is possible to descend without using the breaks due to the low gradient and the lack of turns. Aerodynamic drag should be enough to slow you down where needed. The fastest time on Strava is 19:02 minutes with an average speed of 66.2km/h. A tad too fast for me.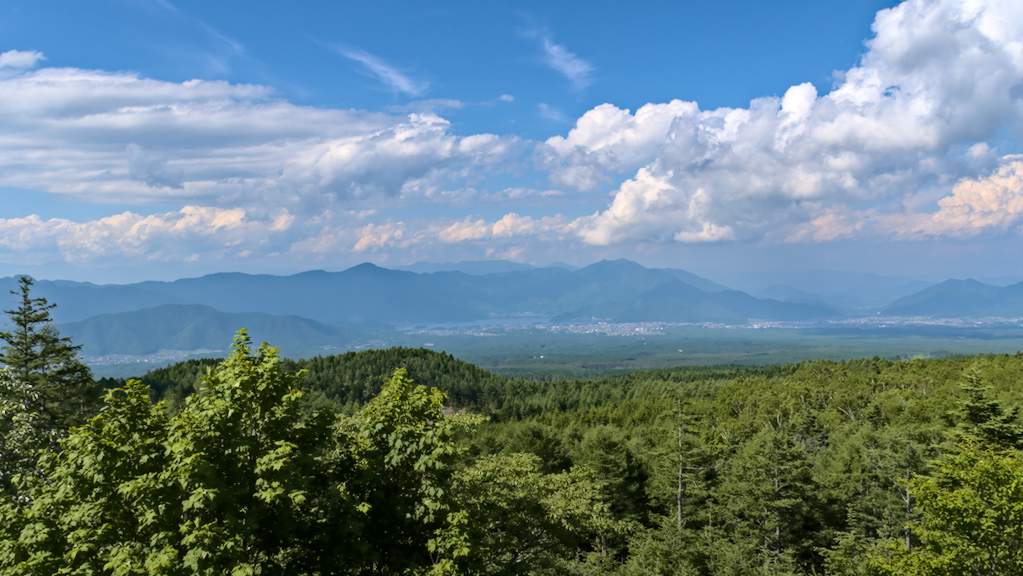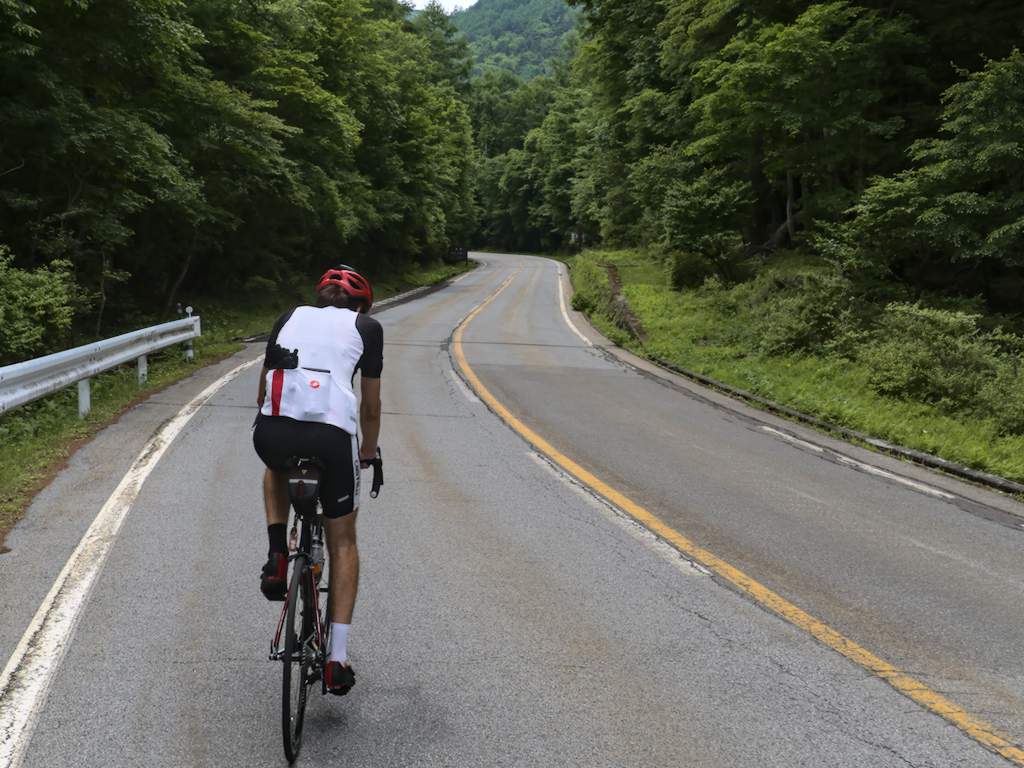 After leaving the Subaru Line, we headed to Lake Kawaguchi via a long, straight road. Unfortunately, June in Japan equals humidity, and the view of Mt Fuji from the lake was a bit hazy.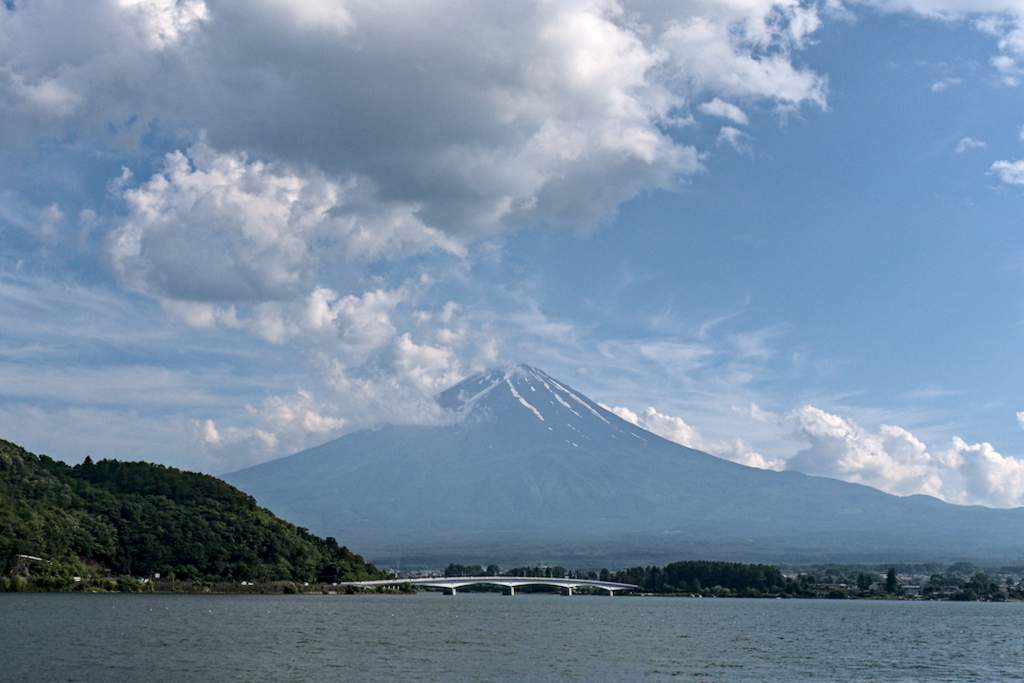 Summing up, the Subaru line is a great climb and an ever greater descent. Depending on the fitness level, I would also suggest visiting one of the neighboring lakes when attempting the climb. For those up for a challenge, there is also a 200km route that circumnavigates the mountain and includes all three climbs to Mt Fuji. It is brutal, and I recommend it.
Useful links:
https://joewein.net/blog/2011/10/31/cycling-on-mount-fuji-subaru-line/
http://positivo-espresso.blogspot.com/search/label/Fuji